Yemen: Transfer of oil from decaying ship expected to start next week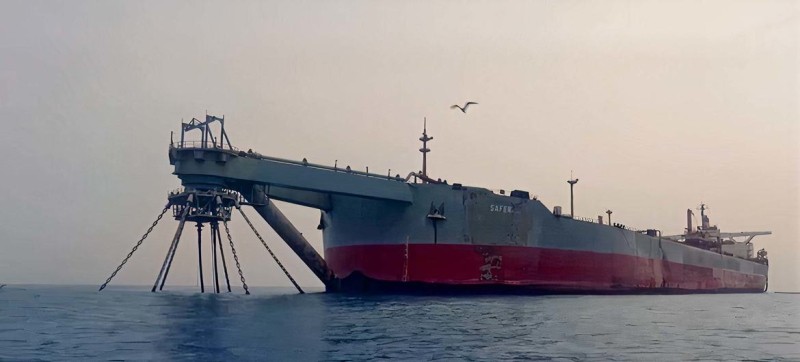 Holm Akhdar the supertanker FSO Safer was abandoned off Yemen's Red Sea port of Hudaydah after the civil war broke out in the country in 2015.
Carrying over 1.1 million barrels of oil, the supertanker FSO Safer was abandoned off Yemen's Red Sea port of Hudaydah after the civil war broke out in the country in 2015. Since then, the vessel has deteriorated significantly in absence of any servicing or maintenance, prompting fears of a major environmental disaster.
According to David Gressly, UN Resident and Humanitarian Coordinator for Yemen, the vessel Nautica is preparing to sail from Djibouti. It will moor alongside the Safer and once the transfer starts, it will take about two weeks.
"The completion of the ship-to-ship transfer of the oil by the start of August will be a moment when the whole world can heave a sigh of relief," Mr. Gressly said, adding that the "worst-case humanitarian, environmental and economic catastrophe from a massive oil spill will have been prevented."
After the oil has been off-loaded, the next critical step will include delivery and installment of a catenary anchor leg mooring (CALM) buoy, which is secured to the seabed, and to which the replacement vessel will safely be installed. The CALM buoy needs to be in place by September.
Generous donors and crowdfunding
Backed by generous funding from Member States, the private sector, and the general public, which contributed $300,000 through a crowdfunding campaign, UN raised about $118 million of the $148 million estimated budget for the undertaking.
The broad coalition working to prevent the catastrophe also includes environmental groups, including Greenpeace and, in Yemen, Holm Akhdar; as well as several UN entities.
Situation remains 'fragile and challenging'
At a separate meeting of the 15-member Security Council on Monday, UN Special Envoy for Yemen, Hans Grundberg, called on the warring parties to reach a "serious breakthrough" in the ongoing discussions to finally end the conflict between an international coalition backing the recognized Government, and Houthi rebels.
He said that despite a period of relative calm, the situation in crisis-ridden Yemen remains fragile and challenging, and that the country "cannot afford a seasonal peace".
The Special Envoy underscored the need for the parties to the conflict to "to make further, bold steps toward a peace that is sustainable and just."
"This means an end to the conflict that promises accountable national and local governance, economic and environmental justice, and guarantees of equal citizenship for all Yemenis, regardless of gender, faith, background or race," he said.
In his briefing, Mr. Grundberg outlined a course of action including an immediate halt to military provocations and a sustainable nationwide ceasefire, economic de-escalation and addressing longer term economic priorities. 
He added the parties need to agree a clear path to restarting an intra-Yemeni political process, under UN auspices.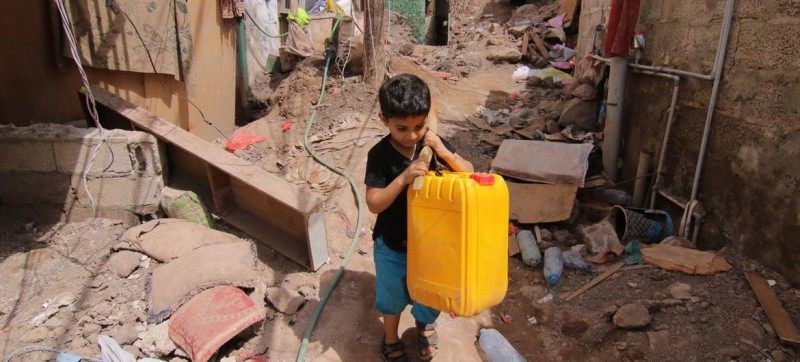 © UNICEF A boy is photographed carrying a water container in the Ala'amaseer area of the city of Aden, Yemen, on 29 April 2020.
Humanitarian needs still high
Assistant-Secretary-General for Humanitarian Affairs and Deputy Emergency Relief Coordinator, Joyce Msuya, also briefed and told Security Council members that humanitarian needs in Yemen will remain high for the foreseeable future. 
In 2023, relief agencies aim to reach 17.3 million people, out of a staggering 21.6 million people in need of assistance, she said, adding that halfway through the year, the Humanitarian Response Plan for Yemen is funded at just 29 per cent.
"As the political process progresses, we must remain vigilant and active on the humanitarian front. With better funding and more access, we can expand our reach and improve the protection of civilians – but we also need to see support for measures to improve Yemen's economy," she concluded.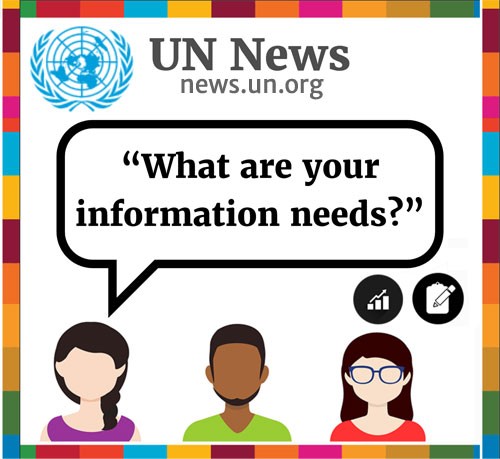 2023 UN News User Survey
Thank you in advance for agreeing to participate in our survey so we can improve and tailor our products to your needs. The survey will take no more than 4 minutes to complete.
We want to hear from you. Click here to take our survey!