UN issues global alert to combat severe sand and dust storms
Play video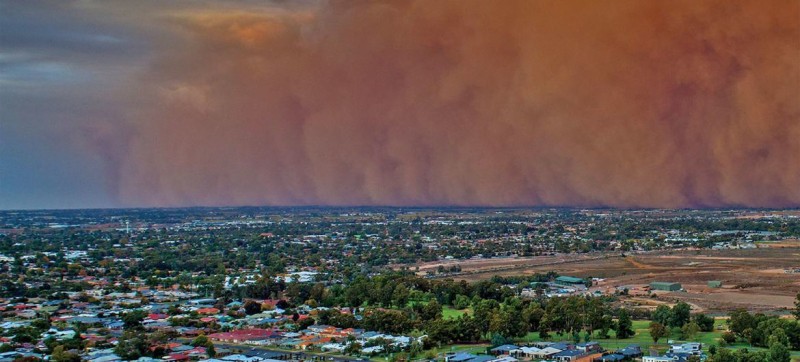 © ESCAP/APDIM/Robert Klarich A dust storm in Mildura, Victoria, Australia.
Eye of the storm
SDS are defined as storms caused by intense winds over areas of arid soil that pick up large amounts of ground material in the atmosphere.
Approximately two tonnes of sand and dust enter the atmosphere each year, according to the UN Coalition to Combat Desertification (UNCCD). These particles can travel for hundreds and occasionally thousands of miles when carried by wind.
Increasing desertification as a result of human-driven activity, has led to an increase in the number of storms, making the need for international action to mitigate their damaging effects more urgent. 
Risks
SDS threaten the environment, agriculture, human health, and transportation infrastructure, which can all complicate the effort to reach the internationally-agreed UN Sustainable Development Goals (SDGs), particularly in Africa and the Middle East where desertification is most common. 
High numbers of particulate matter in the atmosphere can also cause heart disorders, eye and skin irritation as well as respiratory diseases like meningitis to spread more easily. The impacts of SDS on agriculture further threatens food security in populations already struggling with severe desertification and drought. 
On the rise
Climate change-related issues have increased the frequency and intensity of SDS. In some regions, in fact, the number of sand and dust particles in the atmosphere had doubled between 1900 and 2000. This trend has continued as human-caused climate change continues to worsen.
A global concern
The rising concerns led the UN General Assembly to proclaim 12 July 2023 the first-ever International Day of Combatting Sand and Dust Storms.
Through educational and public awareness campaigns the UN is aiming to promote sustainable agricultural and land management strategies, increase food security, and help with the fight against climate change. 
The UN Food and Agriculture Organization (FAO) has advocated for sustainable agricultural practices and reforestation programs to reduce the threat. FAO has led a coalition of 19 UN agencies and non-UN partner organizations to drive action and assist countries regularly afflicted by SDS by identifying risks and implementing prevention and mitigation strategies. 
The UNCCD used the inaugural International Day as an opportunity to publish a toolbox resource, providing information and guidance to areas impacted by severe SDS. The toolbox works by assessing risk, providing forecasting assistance, and developing mitigation strategies for at-risk communities.
Welcome focus
Additionally, representatives of the 19 SDS Coalition States met on Wednesday to commemorate the Day by discussing ways of strengthening cooperation with regional initiatives.
The meeting emphasized the importance of regional cooperation as essential in addressing the international nature of sand and dust storms.
"We welcome the focus and efforts to raise awareness of this serious phenomenon," said Executive Secretary of the UNCCD, Ibrahim Thiaw. "It shows how desertification and drought can have far-reaching effects beyond national borders and underlines the crucial role of cooperation in addressing these issues."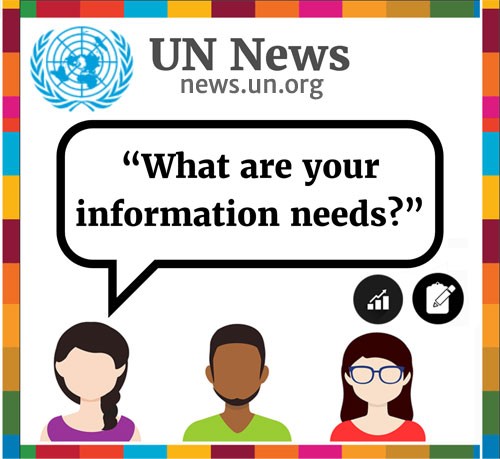 2023 UN News User Survey
Thank you in advance for agreeing to participate in our survey so we can improve and tailor our products to your needs. The survey will take no more than 4 minutes to complete.
We want to hear from you. Click here to take our survey!