INTERVIEW: 'Extremely difficult conversations': Seeking justice for sexual abuse victims
MONUSCO/Alain Likota An outreach campaign on the prevention of sexual exploitation and abuse takes place in South Kivu, Democratic Republic of the Congo.
She shared with UN News her on-the-ground accounts of "extremely difficult conversations" with victims and their children, and how the UN is addressing issues from child support to DNA testing.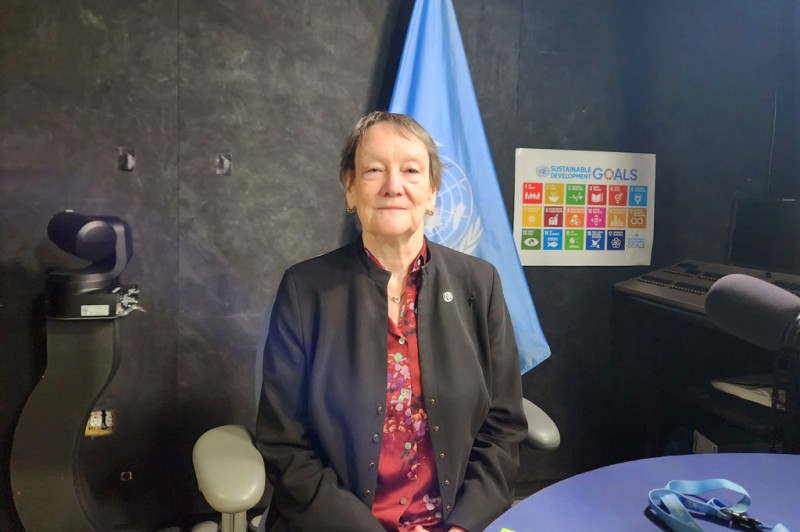 UN News Jane Connors of Australia is the first Victims' Rights Advocate for the United Nations.
UN News: How would you assess progress made to date?
Jane Connors: There has been good progress in getting people to understand from policy point of view that the victim and their rights and dignity are extremely important. The challenge is to get that translated into reality on the ground.
We've had very good progress where we have victims' rights advocates on the ground, in Central African Republic, DR Congo, Haiti, and South Sudan.
Sexual exploitation or abuse often results in a pregnancy, and the men almost always abandon the women because they have another family elsewhere. More reports have come forward, and more has been done in supporting victims and, in particular, pursuing paternity child support claims.
One of the big challenges is underrating the impact of sexual exploitation and the notion that there is consent. Just because you are able to use your power to exploit somebody and get them to apparently consent doesn't mean they consent. Realizing accountability to victims should be our priority. Accountability from a victim's perspective will be very different to what others might think.
Weaving a Way to Independence
UN News: Are States doing enough to make real progress?
Jane Connors: The paternity cases we know about pertain to personnel working in United Nations peace or special political missions, predominantly uniformed military or police. In terms of identifying the victims, the missions are a long way ahead.
I went to several countries to gain trust and urge them to use their good offices to get the men who fathered children and have been positively identified through DNA matching to do what they're supposed to do.
It's a joint responsibility of the Member States and the UN to make sure that the rights of children are realized. They have the right to know their father and be supported by him. It's also the parental responsibility of the father.
© Australian Defence Force/CPL Superintendent Gnima Diedhiou from Senegal discussed interview techniques with fellow student Lieutenant Colonel Ade San Arief from Indonesia during the UN National Investigation Officer Training of Trainers Course at RAAF Williams Laverton, Melbourne.
UN News: Can projects supported by the UN Victims' Assistance Fund make a real difference in the lives of victims?
Jane Connors: I think it does make a difference. Currently, we have projects in DR Congo and Liberia, we've had one in Haiti, and soon be in Central African Republic. We need to do much more with prevention, as prevention and response are inextricably linked; you can't have one without the other.
You need to have the victim element to make people think about the consequences of their conduct. They victimize not only the individual, but also their community and their own family. When we're talking about abuse, by and large, we are talking about very serious sexual misconduct with children under age 18.
I'd like to see much more focus on behaviour change. It takes a lot of work, sustained resources, and huge leadership to make something unacceptable. Remember when driving when drunk was fine, and now it is regarded as deeply unacceptable. It's a long, long game.
UN News: Are investigations being carried out fast enough?
Jane Connors: More work needs to be done with investigators coming out of a law enforcement background. They need their minds to shift. They need to know that delay is very bad, that they need to be polite and compassionate, and they need to keep the victim informed. Giving victims information and follow up is not very good, and really has to improve.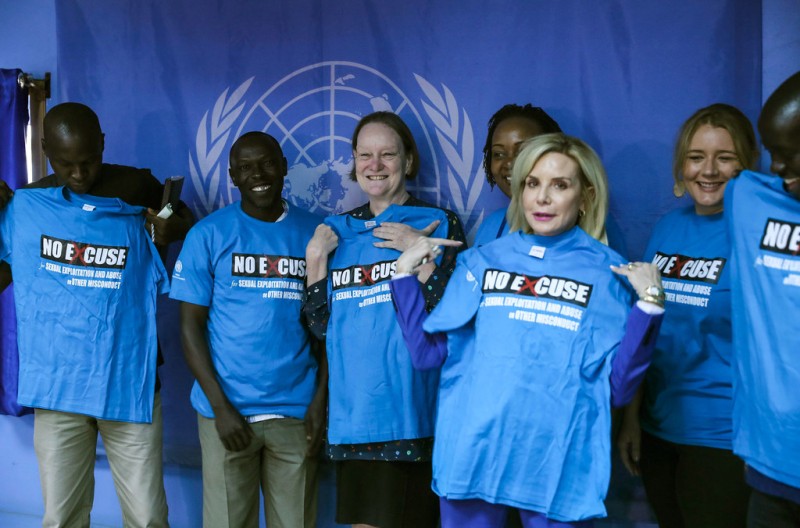 UN Photo/Isaac Billy UN Assistant Secretary-General Jane Connors concluded her five-day visit to South Sudan with a press conference in Juba, the capital, on 7 December 2017.
UN News: Are there common messages that you're hearing from the victims?
Jane Connors: These are extremely difficult conversations. I will meet with anybody who wants to talk about this issue. I remember one country I visited some years ago where there are a lot of women with children born of sexual exploitation and or abuse, and they were very dissatisfied, had received no support, no assistance; the children were not going to school because they didn't have money to pay for fees, and they didn't know what was happening with the paternity claims.
One of them said, 'People like you, we see you all the time. You come you talk to us, you go, we never hear anything'. I said to them, 'Look, I'm not a very powerful person, but I will do what I can'.
I had some very good colleagues in the country concerned who raised about $40,000, so those children could go to school. That made an enormous difference. At the end of that year, they met with the women, who said 'At least she did what she said she would do'.
UN News: You've met with victims in several countries. What is your message to them?
Jane Connors: I am amazed at their tolerance for the UN, their patience, their resilience, and I'm also extremely impressed by those who are able to move forward. In terms of ongoing projects, there have been women who have been able to move on to have businesses. This is something we do together.
"I have the right" | Victims of Sexual Exploitation & Abuse | United Nations
How the UN helps victims and addresses sexual exploitation and abuse committed by its personnel
Office of the Victims' Rights Advocate: Working with all UN entities so victims get the assistance and support they need, the Office also collaborates with Member States and civil society to build support networks. Actions include conducting country visits and outreach, mapping services available to victims, and producing annual reports.

Victims' Assistance Fund: Established in 2016, it relies on Member State contributions and funds withheld from troop or police contributing countries in substantiated cases of sexual exploitation or abuse. The project-based fund provides livelihood support to women, and, in cases of children born of sexual exploitation and abuse, psychological, educational and nutritional support.

Resources for victims: Information and guidance is available on how to report an allegation along with a range of services.

System-wide training module: Launched in January, the 2.5-hour module for all UN staff and related personnel provides a clear understanding of victims' rights, what a victim-centred approach means, and their responsibilities in responding as soon as they become aware of an allegation.

Chief Executives Board task force on addressing sexual harassment: Established in 2017, the task force offers tools and guidance, including on how to investigate claims.

DNA-collection: Through a partnership between South Africa and the UN, DNA is collected from every soldier before deployment to the UN Organization Stabilization Mission in the Democratic Republic of the Congo (MONUSCO).

System-wide monitoring: Data on allegations are tracked and updated monthly. Conduct in UN field missions has been tracked since 2006.