Articles
/
Rubric:
Life-Style
Cézanne's Rosé Period
November 2012 | Life-Style
The novice traveler usually associates Provence in southern France with fields of lavender, olive groves, and the sea. But many experts say that it is here that the best rosé wines in the world are made.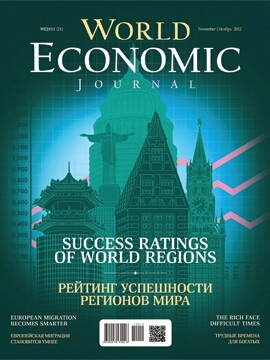 Wine expert Robert Joseph considers Provence to be both a gold mine and a minefield for connoisseurs who have managed to maneuver their way between the beautiful rosés and the often ordinary red wines, among which there are, however, some real gems. The region includes ten appellations (wine regions), the largest of which is Côtes de Provence. Palette, Bellet, and Cassis are very small appellations, well known for their white wines. But the most picturesque is the Coteaux d'Aix-en-Provence, located in the vicinity made famous by Cézannes's paintings of Mont Sainte-Victoire.
Few remember the silhouette of the mountain by its name only, but approaching the outskirts of the town of Aix-en-Provence, you immediately notice the familiar contours, even if you only know Cézanne's work from an art album.  The spectacular chateaux are no more, having been replaced by modest farms. The first of them is Domaine de Sainte Ser, on the slope of the Saint-Victoire, allowing guests not only to taste the wines, but also to enjoy the beautiful scenery. Cézanne surely stood with his easel somewhere nearby.
Local rosé wines regularly win medals at the World Wine Championships for Rosé – there are actually such competitions among winemakers. And that, despite the contemptuous view many snobs have of this beverage as neither grape juice nor alcoholic cocktail. Contrary to popular belief, rosé wines are not made by mixing, but are made exclusively from red grapes, although their skins, which contain the red tannins, are not used in the wine-making process. As a result, the field for experimentation for winemakers is huge: Some wines have a distinct taste of almonds or even fresh olives.
Chateau Vignelaure is unusual, as a real Provençal winemaker whose owner, however, is not French. A successful equestrian trainer, David O'Brien and his wife Catherine bought this delightful Chateau, located 480 m above sea level in a town unspoiled by civilization, near Aix. Besides the wine itself, they make decent money from enotourism, bringing in large groups for tours and tastings. In addition to wine, you can see a good collection of contemporary art, including works by Joan Miro and Henri Cartier-Bresson.
Another 18th-century chateau is the former Counts' residence of Chateau de Selle, which is surrounded by a magnificent rocky landscape. Rosé wines can be a true revelation for visitors, and the evolution of the production process over the last three centuries will be demonstrated to visitors in great detail.
Mas de Cadenet is a typical Provençal estate. Mas in the Provençal dialect means "domain" and cadenet means "juniper." These 45 hectares of vines are located within the Sainte-Victoire appellation and have been owned by the Négrel family for more than 200 years. Rosé wines here are aged in oak barrels, an age-old technology that gives them that distinctive "sharp" taste. 35-year old Matthieu, heir to the family tradition, laughs: "Some call me crazy, others call me a genius. But my rosé wine leaves no one indifferent."
Local winemakers usually do not boast large quantities of production, so virtually all of their wine is supplied to the surrounding restaurants. With a significant number of appellations in a relatively small region, there is constant bickering between farmers and the all-powerful INAO (Institut National des Appellations d'Origine Contrôlée), since the controllers require exact compliance with the percentage of grapes in the rosé blend from this area. As a result, many wines might receive the off-grade mark of Vins de Pays, though this says nothing about their taste. Small winemakers who chase after these standards and cannot afford the purchase of a conveyor belt for bottling the wine have to call in special mobile bottling stations in order to fulfill the conditions of the INAO: Wine must be bottled at the estate.
The cold, northwesterly wind known as the Mistral, which blows in the early spring over the grape vines of Provence, gives them flexibility and durability, the character of the Provençal rosé wines that makes them unique. Few who have tried them will keep on saying that rosés are not a serious drink for real connoisseurs.
Text: Sofia Ponomareva