Articles
/
Rubric:
Companies and Markets
The Mexican Miracle
December – January 2014 | Companies and Markets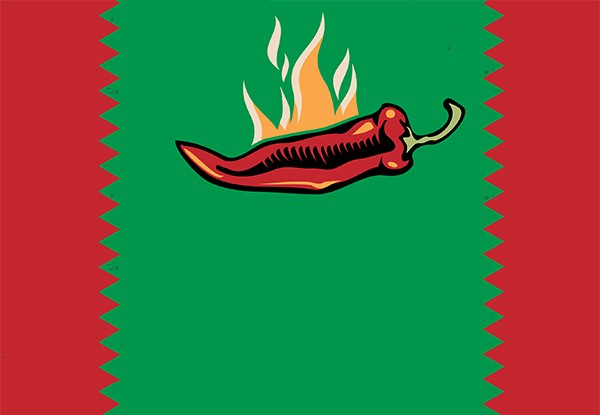 For a long time, Mexico was to North America as China was at the end of the 20th century, with its cheap labor, high workforce productivity, and low quality. But government stakes in developing high-tech industries, Mexico's unprecedented openness to international trade, and rising wages in China have turned this country into an ideal place for the production and subsequent export of a whole range of goods. Mexico is already the world's largest exporter of plasma televisions and Blackberry smartphones, and cars stamped "Made in Mexico" are taking to the roads far beyond North America.
A Boom in the Auto Industry
One of the fastest growing sectors of the Mexican economy is the auto manufacturing industry. Automotive production in Mexico has been around for many decades, dating back to 1925, when Ford opened its first assembly line there. In 1935, General Motors, the largest automaker at the time, also opened a factory, and in 1938. Chrysler had a presence there. Mexico thus became the first Latin American country capable of attracting investments from large automakers by the 1930s. Inspired by the success of these three American companies, Volkswagen and Nissan joined the mix in the 1960s, followed later by other large companies such as Toyota, Mercedes, Honda, and BMW. A whole belt of towns, built up around the automobile plants, encircled central and northern Mexico.
At first North America was divided so that the U.S. produced a wide range of cars destined for both domestic and foreign markets, while Mexican plants were used to produce cheaper models exclusively for the domestic market. Then, with a new focus on exports, changes occurred that were associated just with the key direction of trade flows. While most of the automotive equipment had previously remained within the country, in the mid-1990s it was mostly exported to the U.S. Just last year, Mexico became the fifth-largest exporter of cars worldwide, and today it exports 2.14 million cars annually, becoming the fourth-largest behind Germany, Japan, and South Korea. Automakers operating in the Mexican market annually generate profits of $30 billion, equivalent to 6% of foreign direct investments (FDI). The auto industry itself absorbs about 20% of FDI. Mexico now attracts billions in new investments into the automotive sector and has become serious competition to the U.S. in terms of skilled labor and productivity.
Sean McAlinden, Executive Vice President of Research and Chief Economist at the Center for Automotive Research, explained this emerging trend to WEJ: "Mexican assembly plants now have high quality standards. A growing middle and high-income population in some South American countries (in particular Brazil) means the demand for modern, high tech, and high quality cars will grow in those markets. Mexico could become an ideal supplier for these countries."
Automotive manufacturing is now 3.6% of Mexico's GDP. In addition, this sector accounts for 14% of industrial production and 23% of total exports. Mexico exports 82.9% of all cars produced, with the majority of its cars (63%) being exported to the U.S. But whereas the American market was once practically the monopoly consumer for Mexican goods, in recent years Mexico has been actively diversifying its exports, with rapid increases of exports to markets Mexico has not traditionally targeted. According to data from the Mexican Association of the Automotive Industry (AMIA), in the first six months of 2012, Mexican vehicle exports to the U.S. were up 11.4%, whereas exports to Africa increased by 145.4%, to Latin America 40.7%, and to Asia 33%.
The rapid sector growth is supported by a number of industry and macroeconomic indicators. According to the Boston Consulting Group, auto manufacturing in Mexico from 2000-2013 had average annual growth of 3%, while in the U.S. and Canada, it fell 1.3% and 2.4%, respectively. And according to available estimates, this trend will continue until 2018, with a forecast of annual growth of 5% for the Mexican auto industry, compared to 3% in the U.S. and 4% in Canada. In terms of quantity, more than 15.5 million cars were manufactured on North American assembly lines, 10 million of which were made in the U.S., 3 million in Mexico (which is 12% higher than in 2011), and 2.5 million in Canada. By 2020, experts expect manufacturing to increase to 17.8 million vehicles, 11.7 million of which will come from the U.S., 4.1 million from Mexico, and just 1.9 million from Canada. An increase in the standard of living, as in other developing countries, has led to expansion of the domestic consumer market. According to a recent World Bank report, from 2000-2010, the middle class in Mexico increased by nearly 17%. And while the traditionally wide gap remains between the wealthy and the poor, the rate of decline of this gap is the highest in Latin America, with the possible exception of Peru. Because of this, experts expect domestic auto sales to grow 8% from 2013-2016.
The fact that car manufacturing has surpassed oil refining in Mexico's foreign trade is a significant sign of the successful development in the automotive industry. By 2016, it is expected that manufacturing will increase another 36% on the back of automotive giants Mazda, Honda, Nissan, and Ford all recently announcing plans to invest billions to upgrade their production facilities in the country. By 2016, luxury-class cars will be produced in Mexico, by which time a new Audi factory, with an assembly line producing 150,000 cars per year, is expected to be commissioned.
And Not Just in the Auto Industry
Mexico is an export-oriented economy, which is why not just cars, but also electronics, medical equipment, and many other exported goods, are a part of its growth. Developing the electronics industry is one of the strategic approaches for the Mexican economy. Appliances produced here make up 24% of Mexico's total non-oil exports, or 27% of its industrial GDP. The country is currently the fifth-largest exporter of computers and tenth-largest of mobile phones worldwide. LG, Samsung, Panasonic, Skyworks, Amphenol and Falco Electronics all have production facilities here. Medical equipment and accessories have also acquired importance in recent years. Already, most of the imported medical equipment in the U.S. comes from Mexico. On a global scale, Mexico ranks tenth for such exports and first in Latin America. ProMexico forecasts that from 2011 to 2020, manufacturing of medical devices in Mexico will grow by 74% from $8.562 billion to $14.914 billion. Average annual growth for this period will be 6.4% – more than the other NAFTA countries, as well as Germany, Japan, and Switzerland.
Another signature sector is aerospace, which has grown 19% per year since 2004. There are 270 companies active in this sector, 80% of which produce aerospace products, while the other 20% are engaged in design, product support, and repairs. General Electric, a leading aircraft engine manufacture, has its largest Research and Development Center in the Mexican state of Queretaro. There is even a special national strategy for developing this sector, transforming Mexico into a place where aircraft have their full "lifecycle" from design and engineering to manufacturing, assembly, and aircraft maintenance, to ultimately the recycling or repair of aircraft that are at the end of their lifecycle.
Another one of the fastest growing industries is the IT industry, with average growth of 13.8% over a decade.
Overall, Mexico's export basket today is broader and more diverse than any other rapidly developing country in South America. Since 1990, Mexican exports have doubled and today constitute 32% of GDP. At the same time, Mexico is exporting more goods than the other Latin American countries combined. Analysts at the Boston Consulting Group and Barclay's say that Mexico will overtake China in the foreseeable future as the world's leader in manufacturing.
Competitive Advantages
What is the foundation of Mexico's success? Access to the vast and lucrative market of its northerly neighbor is not the only advantage of doing business in Mexico. One big thing is that Mexico has signed 12 free trade agreements with 45 countries, giving it access to a vast market of 1.5 billion people covering 65.3% of the global GDP. No other country in the world is so open to international trade. One advantage over China, and consequently, why much production has been relocating from there to Mexico, is a slower rise in the cost of labor. The average wage in the industrial sector in Mexico in 2010 was $3.06 per hour, compared with $2.72 in China. But BCG forecasts that by 2015, the situation will change and the hourly wage in China will grow to $5.30 while in Mexico it will be just $3.55.
It's impossible to ignore the high labor productivity along with the large quantity of highly qualified labor, to which the introduction of free education in the 1970s greatly contributed. In addition, the Mexican government has invested in technical education and specifically encourages new engineering personnel. According to Mexico's Ministry of Economy, there are approximately 900 graduate programs for engineers, and the number of graduates from technical universities is over 100,000, which is more than in Germany, Canada, or Brazil. And if you consider the number of technical specialist graduates per capita, Mexico is 18% higher than the U.S., according to UNESCO.
Mauricio Kuri, Public and Government Relations Director for GM Mexico, explained what competitive advantages are the most attractive in Mexico for the auto giant GM: "Mexican workers are highly skilled and have all the qualities needed to create first-class products. Eighty years of experience in manufacturing vehicles have afforded this country a type of quality seal. Perhaps this is the main reason why luxury automakers have turned their attention to this country. The country's geographical location is also attractive to manufacturers. Proximity to the U.S. and Canada, access to both the Pacific and Atlantic oceans, coupled with the existing free trade zone agreements make Mexico a very convenient place to conduct international trade."
In the past few years, Mexico has greatly simplified the process of starting a business, having eliminated minimal capital requirements for limited liability companies. In 2013, this enabled Mexico to take 48th place out of 185 in the Doing Business ranking. In order to launch a business, investors are required to go through just six procedures which take nine days. All of these factors are logically reflected in the investment attractiveness of the country. According to the UN Conference on Trade and Development (UNCTAD), in 2013, Mexico ranked seventh in the most attractive countries for investing, moving up five points from the previous year.
Text: Olga Irisova