Articles
/
Rubric:
Companies and Markets
Blessed with Oil
June-July 2014 | Companies and Markets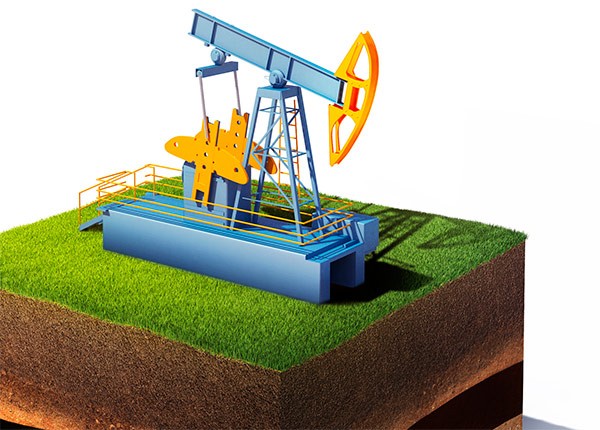 Until recently, East Africa was considered a poor region compared to West Africa, in terms of traditional energy sources. But new oil and gas fields in Kenya, Uganda, Tanzania, and Mozambique have turned the East African region into an area of interest for global oil and gas giants. In 2012 alone, more than 50 exploration wells were drilled, and discovered oil and gas reserves account for almost half of all fields opened this year worldwide. Discoveries of this scale are quite impressive and promise big changes for the region.
The combination of the terms "rapidly developing" and "economy" were used exclusively to describe the Asian Tigers and the BRICS countries just five years ago. But today, to the surprise of many, there are several new growth leaders on the African continent. The IMF paints a good picture of this trend, according to which six of the top ten fastest growing economies (by GDP growth compared to the previous year) for 2001-2010 were African (Angola, Nigeria, Ethiopia, Chad, Mozambique, and Rwanda) and seven of the top ten projected fastest growing countries for 2011-2015 (Ethiopia, Mozambique, Tanzania, Congo, Ghana, Zambia, and Nigeria). Thanks to these countries, the entire continent's economy is expected to grow by 6% in 2014. It's clear that most of the success of the "African lions" is due directly to profits from energy exports.
Another advantage for the continent are the recent discoveries of oil and gas fields in East Africa, particularly in Mozambique, Tanzania, Uganda, and Kenya; this has the potential to reshape the economic landscape of these countries and the region as a whole. Reasonable use of these resources can be of critical importance in overcoming the huge infrastructure deficits characteristic of the region and the entire continent. Furthermore, resources can become the foundation for future agricultural transformation and promote investments important for developing human capital, like in education and health care. Thus, the newly discovered resources provide a wonderful opportunity to maintain high growth in the region and accelerate the creation of new jobs.
According to the U.S. Energy Information Association (EIA), proven reserves of oil in Africa have increased by almost 120% over the past 30 years, from 57 billion barrels in 1980 to 124 billion barrels in 2012. In addition, the auditing and consulting company KPMG estimates that there are another 100 billion barrels waiting to be discovered off the coast of Africa. Proven reserves of natural gas have also significantly increased, from 210 trillion cubic feet in 1980 to 509 trillion in 2012, or more than 140%. The latest gas field discoveries in Tanzania and Mozambique are a solid reason to believe that proven reserves will soon be even larger.
In Mozambique alone, 127 trillion cu ft of gas was found, with additional unproven reserves estimated at 152 trillion. With further exploration and development, it's quite possible that Mozambique will surpass Nigeria and Algeria to become the gas reserves leader in Africa. According to PricewaterhouseCoopers (PWC), by 2025, Mozambique will become the second largest exporter of liquefied natural gas (LNG) after Nigeria; it will increase production to 10 million tons annually by 2017 and to 50 million by 2025. The OECD estimates that the country could become the fourth largest exporter of LNG worldwide in the near future. LNG supplies in the lucrative Asian market undoubtedly promise tangible economic benefits for all of East Africa and could be the catalyst needed for meaningful and sustainable economic development.
But the newly discovered resources won't necessarily change life in all four countries equally. The success or failure of their use depends primarily on correct policies, which is why decisions made by the governments of Kenya, Uganda, Tanzania, and Mozambique this year will play a crucial role in the management of the oil and gas sector.
Risks Remain
While it's clear that African countries have huge economic potential, they still have equally huge challenges to their economic and social development. In order to ensure sustainable economic growth and build infrastructure, the problem of access to electricity has to be solved. Today, nearly 70% of Africans do not have regular access to electricity, and in rural areas that number grows to 85%. Another persistent problem in Africa is transportation. Awful roads and missing links in railways inhibit the start of economic growth. Intraregional trade is just 13% of all trade, compared with 53% in developing countries in Asia. These pressing issues are impeding the region's prospects in a big way, and naturally also affect companies operating in Africa. For example, the Dutch-British oil company Shell says that every week, criminal gangs in Nigeria steal 150,000 barrels from or cause damage to the pipeline. Naturally such production costs are unacceptable for smaller companies. The African governments need to make every effort to solve the crime situation; otherwise the risks might become greater than the potential benefits of investing in new projects.
Revenue from exporting resources could help these countries cope with a large part, if not all, of these obstacles to progress. But as noted above, relying on a single resource without effective management and political will and diligence will not be enough. The fact that resource wealth doesn't always translate into economic prosperity of a state is discussed in an article by Mwangi S. Kimenyi, Director of the Africa Growth Initiative at the Brookings Institution: "There is little relationship between resource endowments and economic growth and development. Many African countries that are richly endowed with natural resources are also among the poorest—Nigeria, Equatorial Guinea, Angola and the Democratic Republic of Congo, to mention a few. These countries are also characterized by large inequalities in the distribution of income. Furthermore, natural resources have more hindered than contributed to economic transformation, and these countries have become overly dependent on commodities."
Later in his article, Dr. Kimenyi emphasizes that "without appropriate institutions of governance that ensure accountability and transparency, natural resources endowments are unlikely to translate into positive developmental outcomes.  The new oil and gas economies in Africa have examples from which to learn and can choose whether to follow a path that leads to a curse or blessing."
Text: Olga Irisova