UN rights chief calls for fresh thinking to tackle global challenges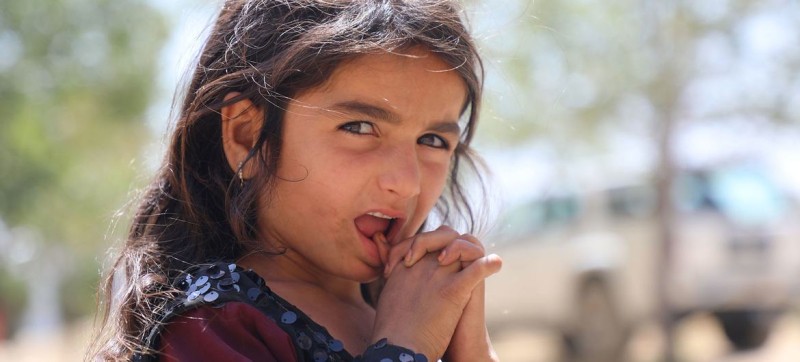 © UNICEF Afghanistan The repression of women and girls in Afghanistan is 'unparalleled'.
The current human rights landscape is compounded by conflict, discrimination, poverty, shrinking civic spaces, and the emergence of new human rights challenges such as the rise of artificial intelligence and surveillance, UN High Commissioner for Human Rights Volker Türk noted.
Tweet URL
"Fresh thinking, political leadership, renewed commitments, and dramatically scaled-up financing, with the centrality of human rights at their core, are urgently needed to meet these challenges," he said. "We need to regain the space where we can discuss human rights in a constructive and open spirit."
Victories and violations
Providing a snapshot of victories and violations in all regions of the world, Mr. Türk outlined some of the major drivers of the most grievous human rights abuses, from war to climate change, and how stakeholders can work towards a more inclusive, sustainable, and rights-based future.
"Full cooperation with my Office and our field presences – as well as with the various human rights mechanisms – is about just that: solutions," he said. "It's about results. It is not a lightning rod for criticism, and not just engagement for engagement's sake. It's about concrete results for the lives of people."
Tackling weaponized contempt
With one quarter of humanity living in conflict-affected places, he said peace "is fragile" and "must be nurtured" first and foremost, by respecting the UN Charter and international law.
Indeed, contempt for the human being reaches agonizing levels when war breaks out, and violence becomes a daily occurrence, he said.
Discrimination and racism are also virulent threats to human dignity and to all human relationships, he added.
"They weaponize contempt; they humiliate and violate human rights, fuelling grievances and despair, and obstructing development," he said. This includes "vicious hate speech" directed at women and girls, people of African descent, Jews, Muslims, LGBTIQ+ people, refugees, migrants, and many others from minority groups.
Deep structural harm rooted in racial discrimination can be seen in the violence that is so disproportionately inflicted on people of African descent by law enforcement officers in some nations.
Rise of contempt online
"I am shocked to the core by the contempt for women, and women's equality, that is spawned across the internet by some so-called 'influencers', feeding social attitudes that make it possible to ignore, or even condone, gender-based violence, and the pervasive commodification of women," he said.
More generally, the scope and magnitude of discrimination against women and girls makes this one of the most overwhelming human rights violations worldwide.
From unparalleled repression on Afghanistan to forward strides in legislation, from Sierra Leone to Spain, he said that dismantling rights violations "will be a major focus of our work".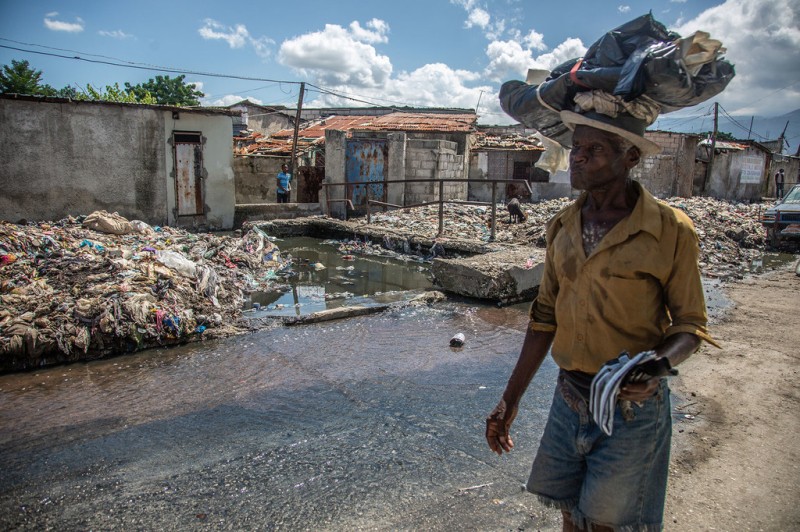 © UNICEF/Georges Harry Rouzier A man walks through Cité Soleil, one of the neighbourhoods of Haiti's capital, Port-au-Prince, most affected by gang violence.
Human rights economy
Structural injustices, abject poverty, and skyrocketing inequalities also constitute pervasive human rights failures, he said.
"To face challenges of structural injustice and inequalities, we need to build economies that build trust in government and advance people's rights and well-being," he said. "A human rights economy is one in which the aim of advancing human rights informs all national economic, fiscal, monetary, investment, and business decisions."
Call out 'fake climate solutions'
From the conflict-ravaged Sahel region to the Pacific Island States, which are facing existential climate threats, he said transparent governance is critical to repair harms and build resilience. Climate finance funds need to reach those most affected and most vulnerable, and they need to build in strong human rights safeguards.
"We must call out fake climate solutions," he said. "I deplore the attempts by the fossil fuel industry at global climate talks and elsewhere to greenwash their reputation and derail our goal of decarbonization. This must be averted at the upcoming COP28 in Dubai, and we need inclusive, safe, and meaningful participation of civil society."
Presenting a list of actions for every country, he encouraged public access to information on environmental risks and government policies, full participation and consultation on environmental laws and measures, and protection of those who raise concerns over environmental crimes, or policies that result in harm.
"Bashing climate protests, designing laws that unfairly restrict activities that call the public's attention to climate harms, and allowing attacks on activists to go unpunished are tactics that harm all States and all human beings, and they need to be addressed, urgently," he said.
"Let us use this year to go the extra mile," he stressed.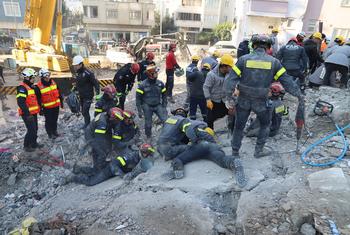 Türkiye-Syria Earthquake
DONATE!
Emergency and search-and-rescue teams have deployed to assess and prioritize urgent needs and to provide life-saving assistance following the devastating earthquake near the Türkiye-Syria border.