UN remembers 77 personnel who died in the line of duty last year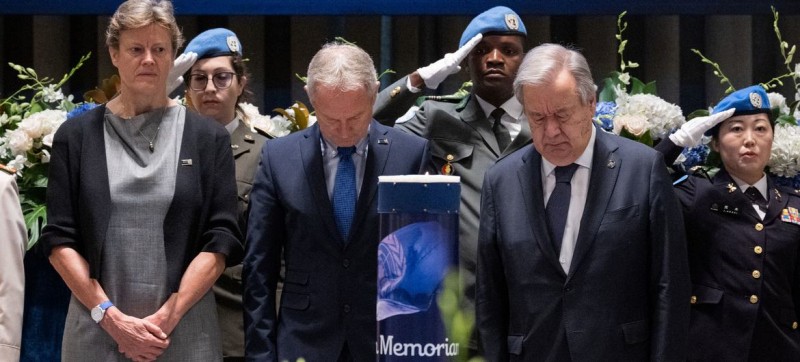 UN Photo/Manuel Elías The UN Secretary-General António Guterres (right) honours the memory of UN personnel who lost their lives in the line of service in 2022.
"We are here to mourn together, to remember together, and to pay our respects together," Secretary-General António Guterres said at the solemn ceremony, held in the Trusteeship Council chamber at UN Headquarters in New York.
Relatives of the fallen personnel, members of the diplomatic community and UN staff from around the world attended the event, both in-person and online.
Honouring dear colleagues
At the start of the ceremony, the Secretary-General alongside UN General Assembly President Csaba Kőrösi and the Security Council President for July, Ambassador Barbara Woodward of the United Kingdom, lit a candle representing an eternal flame.
The UN chief called for a minute of silence "for all our dear, dear colleagues that have given their lives for others to be able to live."
The names of the 77 military, police and civilian personnel who died serving the Organization last year were read out during the ceremony.
Courage and commitment
Mr. Guterres said these men and women, who came from 36 countries, were both colleagues and friends.
"Their service embodied the principle and the promise of the United Nations:  The principle of our common humanity and the promise to act on it – to work together to solve shared challenges, and build a world of peace, prosperity and human rights for all," he said.
The Secretary-General underscored how UN staff "breathe life into the noble vision" each day, and frequently in difficult conditions, such as peacekeepers and humanitarian aid workers.
"Yet whatever their role, and whatever the circumstance, all those we honour today dedicated themselves to others," he said.  
"Their courage saved lives, their commitment safeguarded those in need, and their expertise helped to build a better world – now and in the future."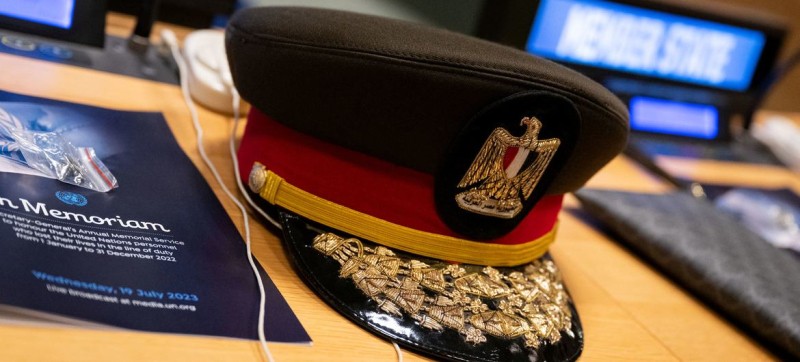 UN Photo/Manuel Elías Seventy-seven United Nations personnel lost their lives serving the organization in 2022.
Keeping their memory alive
Mr. Guterres noted that in a divided and dangerous world, the vision and values that the UN flag represents are more important than ever.  
He upheld commitment to continue the UN's essential mission, in honour of those who gave their lives in service to the Organization.
 "We pledge to keep supporting families. We commit to continually review and improve the safety, care and wellbeing of our staff.  And we vow to keep the memories of our fallen colleagues alive:   In our thoughts, in our hearts, and in our work to build a life of dignity and hope for all," he said.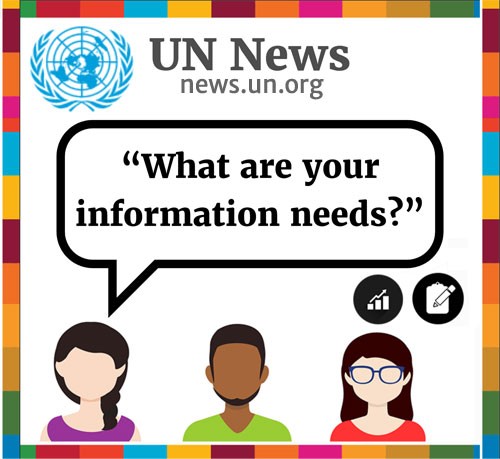 2023 UN News User Survey
Thank you in advance for agreeing to participate in our survey so we can improve and tailor our products to your needs. The survey will take no more than 4 minutes to complete.
We want to hear from you. Click here to take our survey!