Sudan: UN rights chief calls for a return to talks, amid reports of 24-hour pause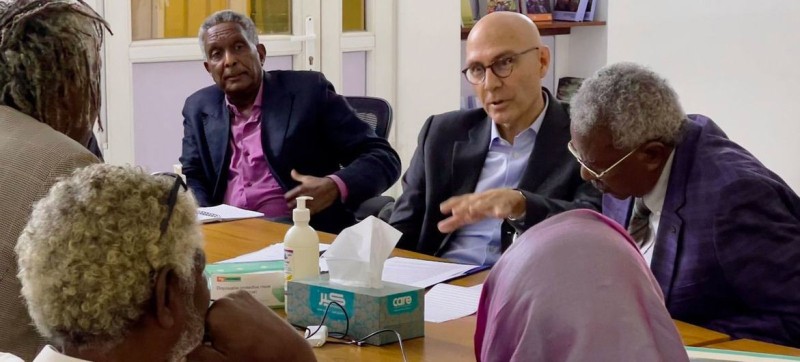 Volker Türk UN High Commissioner for Human Rights Volker Türk met with members of civil society in Khartoum during his official visit to Sudan in November 2022.
"Sudan has already endured so much pain and suffering. The fighting is born out of power games and personal interests that only serve to alienate the democratic aspirations of the population," said Mr. Türk, adding, "Do those responsible not understand that the civilian population now only craves a peaceful life?" 
Trapped at home 
Tweet URL
The Sudanese army and a rival paramilitary group known as the Rapid Support Forces have been locked in intense fighting for four days. The unrest erupted as Sudan appeared to be returning to the path towards democratic transition following three decades of military rule. 
International media reported that the sides have agreed to a 24-hour ceasefire, which is set to begin at 6pm, local time. 
In the interim, 270 people have been killed, according to the World Health Organization (WHO), citing the authorities. Three staff members from the UN World Food Programme (WFP) working in Darfur were among the victims.
Another 2,700 people have been injured, and humanitarian operations in many states in the country have come to a halt. 
"Thousands upon thousands of civilians are trapped in their homes, shielding from the fighting, with no electricity, unable to venture out and worried about running out of food, drinking water and medicine," Mr. Türk said. 
'Common sense must prevail' 
He urged the warring sides to remind their fighters of their obligation to ensure the protection of civilians and civilian infrastructure, such as schools and hospitals, as stated under international law.   
The UN rights chief also said he was appalled by reports of attempted rape. He called for prompt, thorough and independent investigations into the killings of civilians, including the WFP staff, along with other reported violations, adding that those responsible must be held to account. 
Soundcloud
"Only a few weeks ago, Sudan appeared to be on the right path towards an agreement that would restore civilian rule," said Mr. Türk. "Common sense must prevail, and all parties must act to de-escalate tensions. The shared interests of the Sudanese people must come first." 
More to follow on this story.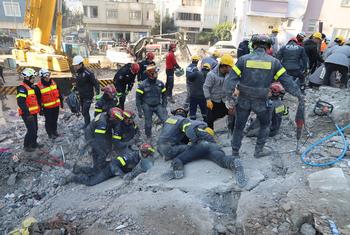 Türkiye-Syria Earthquake
DONATE!
Emergency and search-and-rescue teams have deployed to assess and prioritize urgent needs and to provide life-saving assistance following the devastating earthquake near the Türkiye-Syria border.