Angelina Jolie 'moving on' from high profile UNHCR role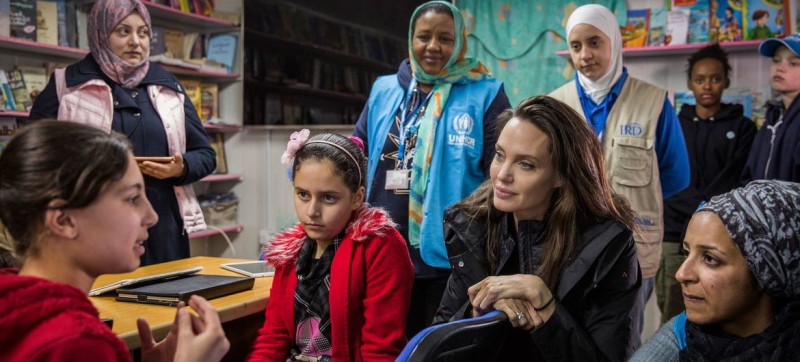 UNHCR/Ivor Prickett UNHCR Special Envoy Angelina Jolie talks with Syrian children at the Za'atari camp in Jordan.
She intends to translate her more than 20 years of dedicated and committed work with UNHCR "advocating for the rights and protection of forcibly displaced people around the world", into a wider role encompassing a range of humanitarian and human rights issues, the statement said.
Tweet URL
"One of the most influential proponents of refugee rights, Ms. Jolie will continue to work to build a more equal, just and inclusive international system", it continued.
Wider brief
"At a time when the world is facing complex, multi-faceted, and interconnected crises, she plans to engage with a wider range of actors on a broader set of humanitarian issues as well as work more directly with local organizations. Her portfolio will continue to include refugees and issues of forced displacement."
The lead actor began working with UNHCR in 2001, and was appointed Special Envoy in 2012.
The agency said that she had "used her powerful voice to build awareness and support for refugees and to call for urgent action and solutions for people forced to flee."
She has been heavily engaged in the field, carrying out more than 60 missions to bear witness to stories of suffering, hope and resilience, the world over.
Most recently, she travelled with UNHCR to Yemen and Burkina Faso to meet displaced people enduring two of the most underfunded and under-reported emergencies currently ongoing.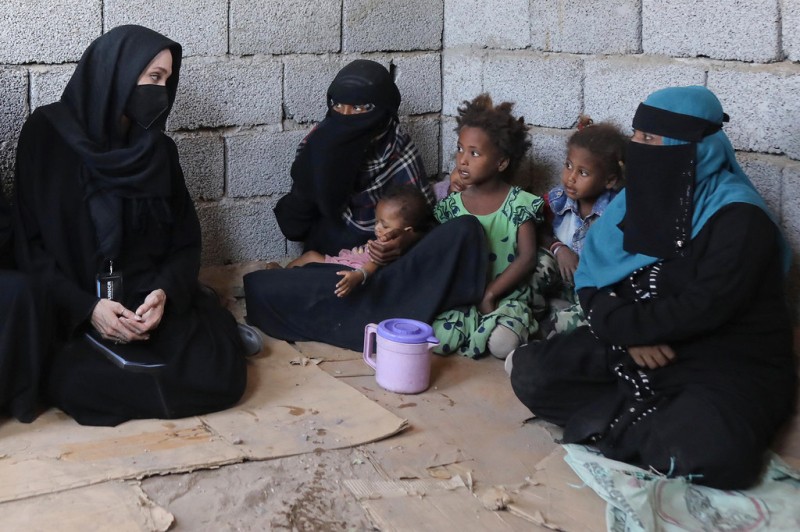 © UNHCR/Marwan Tahtah UNHCR Special Envoy Angelina Jolie visits displaced families in Lahj, Yemen.
Important partner
"Angelina Jolie has been an important humanitarian partner of UNHCR for very long. We are grateful for her decades of service, her commitment, and the difference she has made for refugees and people forced to flee", said High Commissioner for Refugees, Filippo Grandi.
"After a long and successful time with UNHCR, I appreciate her desire to shift her engagement and support her decision. I know the refugee cause will remain close to her heart, and I am certain she will bring the same passion and attention to a wider humanitarian portfolio. I look forward to our continued friendship".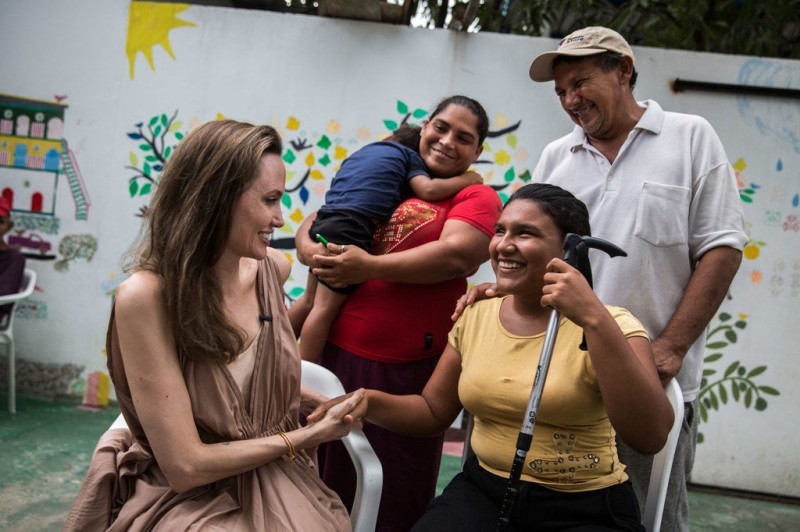 UNHCR/Andrew McConnell In Riohacha, Colombia, UNHCR Special Envoy Angelina Jolie meets with Ester Barboza, 17, who has been blind since age three and fled Venezuela with her family due to lack of medical care.
'Engaging directly'
Ms. Jolie, said she was grateful for being given the privilege and opportunity, to work "with so many outstanding and dedicated UNHCR field officers and other colleagues doing lifesaving work globally, and to serve as Special Envoy.
"I will continue to do everything in my power in the years to come to support refugees and other displaced people. After 20 years working within the UN system I feel it is time for me to work differently, engaging directly with refugees and local organisations, and supporting their advocacy for solutions".