Revival of the American Automobile Dream
Articles
/
Rubric:
Companies and Markets
Revival of the American Automobile Dream
November 2013 | Companies and Markets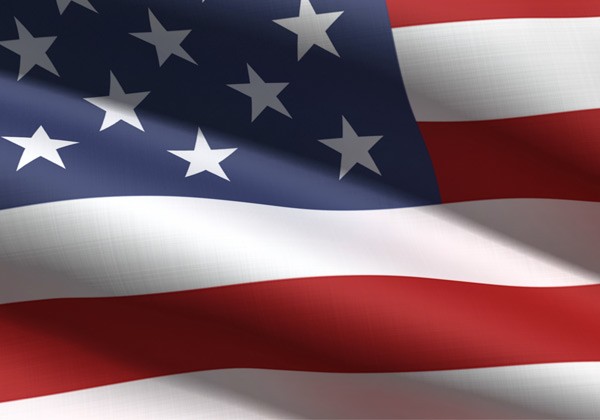 The lengthy U.S. economic recovery is accompanied by growth in economic indicators across the board, including in sales of motor vehicles, which have reached record levels. In order to keep pace with the increased demand, all assembly line facilities in the United States have maxed out their manufacturing capacity and are today producing more cars than ever before. In the first half of 2013 alone, 5.7 million cars were manufactured in the U.S., exceeding the same period last year by 5.9%. In addition, the American auto manufacturing capacity is beginning to return home from China.
August 2013 was marked by record demand from American consumers for automobile production, with sales 17% more than in August 2012. The American automobile industry hasn't seen this kind of growth since October 2007 and experts forecast even better production numbers and sales in the months ahead. Optimism is backed by a general revival of the American economy, growth in the labor market and real estate sector, and the high average age of vehicles on American roads today (about 12 years), all which give reason to anticipate sales growth in the near future.
Sean P. McAlinden, Executive Vice President of Research and Chief Economist of the Center for Automotive Research, told WEJ about the current trends: "Even though the U.S. economy is growing at only 2%, this hasn't prevented car sales from growing 9.5%. Most likely, this figure will reach double digits by the end of the year, far outpacing China's growth in the automobile industry over the past two years.  Thus, the correlation between car sales and modest macroeconomic indicators isn't significant, but the growth by leaps and bounds far exceeds the overall pace of the American economic recovery."
Japanese manufacturers achieved the best growth in the American market: Honda increased sales in August to almost 27% compared to 2012, Toyota by 23%, and Nissan by 22%. Nearly 70% of vehicles from these brands are produced in U.S. factories. GM follows the Japanese trio, having increased sales by 15% and with their best figures since September 2008, while Ford Motor Co. and the Chrysler Group exhibited 12% profits. The only automaker to post losses, with a 2% dip in sales, was Volkswagen.
Since 2012, Toyota has invested more than $2 billion in the U.S. automotive industry, creating more than 4,000 jobs. The brand has a total of 14 assembly plants in the U.S., producing 70% of the vehicles they sell there.
Total sales for 2012 grew by 13.4% compared to the previous year, with sales of light vehicles increasing 18.9% and trucks by 8.3%. This is against the backdrop of a falling demand in Europe and in everal emerging markets.
At present, the U.S. is the second largest automaker in the world, second only to China. In the first half of 2013, car manufacturing in the U.S. grew by 5.9% over last year, producing 5.7 million units. This summer, Ford began releasing the new Fusion model in Flat Rock, Michigan, which could increase total output to 30,000 cars. Chrysler announced that it will begin manufacturing its new 2014 Jeep Cherokee at a plant in Toledo, Ohio. Mass production will begin in the very near future and a spokesman for Chrysler said the plant will be able to produce more than 400 SUVs per day.
Growth in production has been very impressive, especially considering that it was declining an average of 1.3% between 2000-2013. BCG forecasts that by 2018, the American auto industry will increase 3% per year by volume. And according to the Center for Automotive Research (CAR), total car production from U.S. plants in 2013 will reach 11 million and by 2015 it will increase to 11.5 million. Employment in the automobile sector will also grow, from 647,500 jobs in 2012 to 700,000 in 2015.
While Michigan and Ohio are the leading car-manufacturing states, Kentucky, Mississippi, and Tennessee show the largest percentage increase in production from 2011 – 64%, 57%, and 51%, respectively.
The automotive industry in the U.S. was buried alive during the prolonged crisis, but is today becoming one of the most promising exporters. Last year, U.S. exports of vehicles and parts reached $125 billion, and on the whole, the automobile industry is the largest exporting sector of all U.S. industries. Last year alone, Chrysler, Ford, and GM – Detroit's Big Three – together exported nearly 1 million cars produced in America. Honda unveiled its plans to export more cars from its American plants than from Japan by as soon as 2014. Chrysler hopes that beginning in 2014, it will sell 500,000 automobiles abroad annually, or more than twice its exports for this year.
Benefits of Producing Cars in the U.S.
When considering why the situation improved in the American auto industry, one mustn't forget the low interest rates for local manufacturers that were introduced and which eased access to "cheap" American money. Another important advantage is the large domestic market and openness of investment in the American economy. Wage increases in China have made exports from there totally unprofitable, while high unemployment in the U.S. has made people willing to work for less, especially in the southern states. The threat that jobs could be shipped overseas has kept a comparatively low average wage for the American worker. All of these factors are combined with a high level of technology and personnel skill levels to make the U.S. one of the best places to produce a whole range of goods, including motor vehicles. According to the Boston Consulting Group, the American worker paired with American technology is three times more productive than his Chinese counterpart, and auto production that left the U.S. in the 1990s and 2000s now has every chance to make a full-scale return.
Confirming the current trend of reshoring manufacturing, Sean McAlinden of the Center for Automotive Research told WEJ: "The production of some parts and components are already returning to the U.S. from Asia. As a result, in the coming year we will see growth in the number of those employed in the automobile industry and the emergence of new plants."
Moreover, Americans themselves are bursting with patriotism and, according to one survey, prefer products made in the U.S., even if they have to pay a bit more than for the Chinese equivalent. Americans think that the auto industry is a strategically important industry for economic recovery as a whole. In a survey conducted by Auto Index, two-thirds of Americans (63%) noted that it was "very important" to manufacture automobiles in the U.S. while 28% said that it was just "somewhat important," and only 6% believed that it did not matter.
It's important to remember, though, that the overall recovery of the American economy isn't high or stable yet, and any new recession could hit sales and auto manufacturing with renewed vigor. In addition, a rise in the dollar would deprive the American auto industry of its main advantage.
One danger to the American auto industry is the increasing competitiveness and investment attractiveness of its southern neighbor, where it is estimated that auto production will grow by 36% by 2016. "If investor interest in Mexico continues in the short term," says Peter Wells, professor at the Cardiff Business School, "it will naturally lead to fewer new investments in the U.S., especially in the traditional heart of the automotive industry in Michigan."
McAlinden gave a slightly different assessment of the threat from Mexico: "In Mexico, new capacities will allow for the production of cars previously made mainly in Japan and Germany and then exported from there to the U.S. Now they will be exported from Mexico. At the same time, it's possible that some of their parts will be produced in the U.S., which will also have a positive impact on U.S. export growth. So I don't think that Mexican production growth will negatively impact U.S. industry."
At present, thanks to an open investment policy, a huge consumer market, a highly skilled workforce, existing infrastructure, and state support for the auto-manufacturing sector, the U.S. is still the ideal place for the production of motor vehicles.
Text: Christopher Stein