Articles
/
Rubric:
Companies and Markets
Rental, German-Style
December – January 2014 | Companies and Markets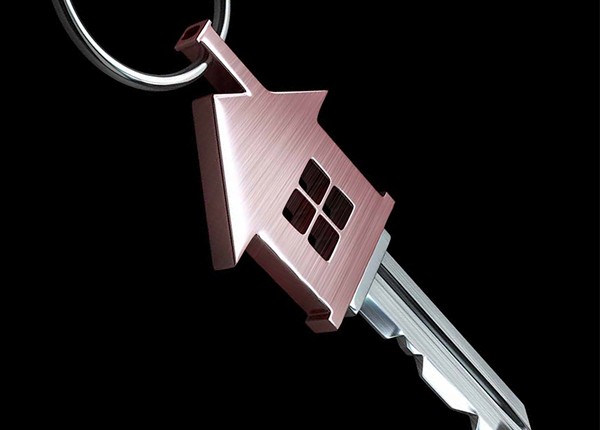 Most Germans live in rented apartments, and these days Germany is becoming one of the most popular destinations for foreign real estate investors. So why are Germans so keen on buying and not renting?
The rate of homeownership in Germany is the lowest in the European Union: Only 53% of Germans in 2012 owned their own homes, whereas in the UK, for example, this figure reaches 70%, in Italy 72%, and in the U.S. 65%. Berlin leads the rest of Germany in the percentage of apartment rentals, at 90% of residents. In Hamburg, the figure is 80%.
Experts say that there are many factors that explain Germans? reluctance to buy their own homes. First, the German rental market is regulated by the government, which protects tenants? rights. Under existing legislation, rents are set by contract for a long time and can rise no more than once a year; the owner must give the tenant a minimum of three months? notice of a planned increase.  Furthermore, since 2013, it has been prohibited to raise the cost of rental housing by more than 15% over a three-years period, instead of the 20% that was allowed by the previous legislation.
A psychological factor also affects Germans? preferences: the historical aversion to the risk associated with a mortgage or loan to buy property. Moreover, the German banks themselves tend to be extremely conservative in their lending practices and require a voluminous package of documents on income and property to confirm the applicant?s ability to pay. At the same time, mortgage rates in Germany are actually quite low and in some cases may be 2.5% per annum for a 10- or 15-year loan. However, buyers are required to make a cash down payment of at least 20% of the price of the residence; and in fact, the down payment often ranges from 30% to 40%, and obviously not everyone can afford this amount.
But the problem of the scarcity of housing is actually the biggest issue for the majority of the population. Thus, according to the Organization for Tenants? Rights, not enough new housing is being built in Germany (especially in the big cities), and currently there is a 250,000 unit shortage. This deficit leads to inflated prices that are unaffordable for an ordinary family with an average income.
It is significant that, according to the Bundesbank, housing prices are inflated by about 20% in all major German cities, including Berlin, Hamburg, Munich, Cologne, Frankfurt am Main, Stuttgart, and Dusseldorf. Prices for apartments in these cities have risen by more than 25% since 2010, and in Berlin even more – 30% from 2007 to 2012. Today, the average price of apartments in Berlin is €2,333 per square meter, which is 9.91% higher than last year. Munich is even more expensive: The average cost of an apartment there last year rose by 7.2%, to €3,053 per square meter. The price rise in Frankfurt is slightly lower, 3% more than in 2012, but the average cost per square meter is still slightly higher than in Berlin, at €2,468. On average, during the five years from 2007 to 2012, apartment prices in Germany rose 23%, according to Bulwien Gesa, and rents rose only 15%. Meanwhile, the average monthly income of Germans during the same period increased by only 12%, reaching €1140.62 at the beginning of the year, after deduction of all taxes, which is even less than the cost of one square meter of residential space. Thus, due to inflated prices and a lack of new dwellings, the average German has no choice but to live in a rented property.
Throughout Germany as a whole, apartment prices from 2007 to 2012 increased by only 7%, although in Berlin, for example, they rose more than 30%. But even 7% growth is a very impressive figure in comparison with European average property prices, which, by Knight Frank?s estimates, fell by more than 8%.
According to the Bundesbank, this situation may well be a sign of the formation of a housing bubble. "After the real estate bubbles burst in the United States and several European countries, the German real estate market, which has been quiet for many years, has become more attractive for international investors," said the Bundesbank in a monthly report.
In Germany, there are no restrictions on the purchase of property by foreigners. All taxes and fees associated with buying property in Germany cost a foreigner about 10-12% of the starting price. Approximately 5-7% is the agent?s fee, up to 5% is the land tax, 1.5% is for notary fees, and about 0.5% is for registration of the deed of sale. For investors, this is not a big loss. And factors such as the stability of the German economy; the cost of housing, which is not high by world standards; and developed infrastructure, provided for an inflow of investments during the previous four quarters of €28.4 billion, a 36% increase over the previous 12 months. This demand is fueling the real estate market and contributing to an even further increase in prices. And it turns out that foreign investors are buying up the housing in Germany, which is already in deficit, and the Germans themselves for the most part have to be satisfied with rentals. Which as a whole is not bad, considering that the cost of the property is increasing much faster than rents, and that tenants? rights are enshrined in law.
Text: Christopher Stein