Industrial Parks Gain New Significance
Articles
/
Rubric:
Investments
Industrial Parks Gain New Significance
The article is published in: June 2012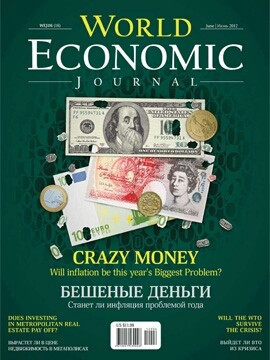 Russian industrial parks are becoming a significant component in the national drive for innovation. Their role in attracting foreign investors was discussed at the third International Investment Forum, "Invest Russia 2012: A New Impetus", organized by the Association of Industrial Parks in Russia.
Maxim Ivanov, the Chairman of the Board of the Association of Industrial Parks in Russia, noticed that by developing industrial parks adhering to the highest international standards, Russia can create ideal conditions to attract global investors who have a very innovative way of thinking and working. Their methods begin with scientific development and end with industrial production, but the investment potential of this Russia industry has not yet been uncovered.
Participants at the forum discussed issues such as improving the investment climate in Russia and creating innovative opportunities to diversify the economy, and came up with some ideas for the economic development in the BRICs (Brazil, Russia, India, China), EurAsEC (Eurasian Economic Community), and the WTO (World Trade Organization).
Robert Gubernatorov, the president of the World Organization of Creditors (WOC) said that GDP growth, which would increase because of Russia's accession to the WTO, would equal 3.7% from 2012-2016, and 11% from 2012 to 2021. "We will achieve positive results by increasing the competition in the services sector, and with the inflow of foreign investments," said Gubernatorov. He also noted that after its accession to the World Trade Organization, Russia will have more opportunities to attract foreign investors. "Investors will regard Russia as a more attractive place for their investments because Russian exports will be guaranteed the same level of access to the market as other members of the WTO," he concluded.
The forum participants developed a resolution for the Russian Government with proposals to increase the state support of the development of industrial parks in Russia as if they were a separate industry. This measure would facilitate the flow of direct investments in the economy.
Text: World Economic Journal