7 Things to Do in Seychelles
Articles
/
Rubric:
Life-Style
7 Things to Do in Seychelles
April 2012 | Rubric: Life-Style
Seychelles is a great travel destination – the city stays between 27 to 28 degrees Celcius year round, and there are never any rainy seasons, hurricanes, or tsunamis. In fact, people most often come to Seychelles to find inner harmony with themselves and with nature. WEJ has compiled a list of the 7 things you need to try next time you visit Seychelles.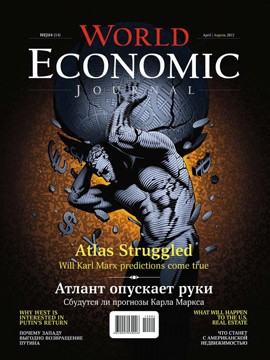 1. Be One with Nature
When you go on vacation to rest and relax, it's always a good idea to choose hotels that blend in organically with the surrounding landscape and serve as a natural. In Seychelles, enjoying that harmony with nature is very simple.  One exceptional hotel that offers its services is the Hotel Constance Lemuria Resort, located on Praslin Island. This particular hotel is an ideal place to spend time and obtain that harmony of mind you were looking for – nothing disturbs the peaceful atmosphere and guests' privacy here. The hotel also offers a private butler service, so that your every wish can be fulfilled. And all this only adds to your unforgettable holiday in Seychelles. The hotel also has one of the most beautiful beaches on the island, which preserves its original, natural appearance. Another island, Mae Island, is home to yet another natural hotel, the Constance Ephelia Resort, which spans across 120 hectares of land with lush tropical gardens and two beaches overlooking the marine Port Launay national park. The resort also offers unique villas with private pools, allowing you to fully merge with nature and enjoy the peace and tranquility.
2. Rent a Yacht
Seychelles is a great place for yacht fans. You have the option of enjoying the serenity of the Indian Ocean or create your own tour – the choice is yours. If you do decide to explore Seychelles, don't forget to visit the islands of Praslin, La Digue, Curios, Bird Island, and the island reserve Aridi.
3. Try Tasty Meals
Denying yourself the pleasure of tasting the local Creole cuisine is difficult – even the most sophisticated gourmets will appreciate the traditional coconut palm core salad combined with other favorites, such as smoked marlin, turtle soup, tech-tech sea shells soup, braised bread fruit and parrotfish cooked with butter, grilled red snapper, and banana pudding with citronella tea for dessert.
4. Discover the World Underwater
The diving in Seychelles is one of the best in the world, because the waters surrounding Seychelles are like a huge aquarium, populated with a wide variety of underwater creatures. In total, there are about 900 species of fish, 50 species of corals, and 100 species of seashells. And for those who have not yet discovered the world of diving, we recommend taking an excursion to Ste Anne Marine National Park, which consists of six islands and a glass-bottomed boat tour so that everyone can enjoy the colorful underwater world even from the surface. The park is the first of its kind in the entire Atlantic Ocean.
5. Take a Picture with a Large Tortoise
Seychelles is populated with the world's largest turtles. On La Digue Island, you can find elephant turtles, which weigh about 300 kg, and the turtles from Bird Island are listed in the Guiness Book of World Records for their lengthy shell (more than 1.8 m). These are called "Esmeralda" turtles and live to be about 150-200 years on average.
6. Visit the Local Market
The enticing smells of exquisite herbs and spices, the aroma of local delicacies, ripe fruit, and freshly caught fish are only part of the exhibition waiting for you at the local markets. Take a trip to the capital of Seychelles, Victoria (the smallest city in the world!), and visit the Sir Selwyn Clare Market. Then check out the Camion Hall for unique souvenirs.
7. Bring Back a Sea Walnut
The legendary coco-de-mer sea walnut grows in the May Valley on Praslin Island, where visitors can come and check it out easily. It's also the place where 4000 Lodoicea Maldivica fan palms grow on 20 hectares of forest. Here, you can see the legendary sea walnuts for yourself, which are listed in the Guiness Book of World Records as the biggest walnuts in the world. The coco-de-mer is shaped like a woman's pelvis, and if you want to, you can buy one of these nuts as a souvenir. Just be sure to keep the receipt to avoid trouble with customs.
Some Helpful Information
Capital: Victoria
Time zone: + 4
Official languages: English, French and a Creole dialect
Religion: Christianity and Catholocism
Climate: Marine Subequatorial. Good weather – sun, wind and light wind is all year round.
Thanks to the ocean, it's always cool in Seychelles.
Currency: Seychelles rupee
Rate: 1 USD = 14.0535 SCR
Visa: Russian citizens don't need a visa if they stay less than 30 days
Air carrier: "Transaero" provides regular flights from Moscow (DME) to Seychelles (SEZ), and the flight numbers are UN507 and UN508. The flight time is about 9 hours and 30 minutes.
Who would love the Seychelles? Anyone who loves the sea! Divers, surfers, sea fishers and yacht fans, and guests looking for an exclusive VIP vacation and quiet.
Important!
Exporting seashells, corals, products made with tortoise shell, and the "coco-de-action" sea nut without a special permit is forbidden.