How Much Presidents and Prime Ministers Make
March 2013
|
Global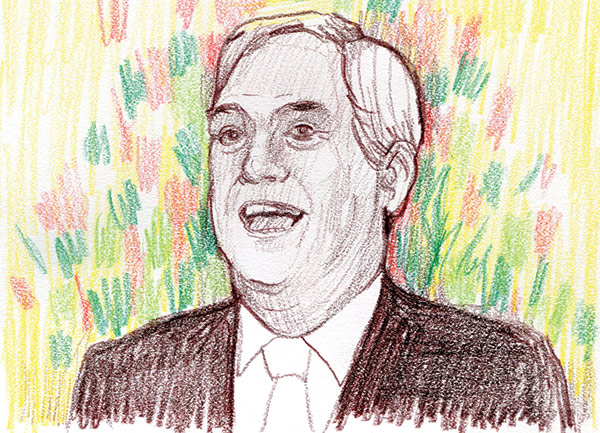 Do you know who the richest head of state in the world is? The poorest? Who lives entirely on his "presidential" salary? And who made their money themselves? In order to answer these questions, we analyzed several official ratings.
The Poorest
The poorest president in the world is Uruguayan President Jose Mujica. He gives 90% of his salary to charity – of the $12,500 the President of Uruguay makes every month, he leaves himself only $1,250. "That's enough for me," says Mujica. "The incomes of many other Uruguayans are much lower." First Lady Lucia Topolansky, who is also a Senator, also gives a part of her income to the needy. The President and the First Lady live on Senora Topolansky's farm in Montevideo. They gave the regular presidential palace to the homeless.
The couple's largest purchase was an old Volkswagen Beetle (about $2,000), which the President drives himself.
Becoming President in 2010, Mujica hasn't given up his socialist idealist views – in the 1960s and '70s he was a member of the Tupamaros guerrilla movement (the radical-left National Liberation Movement). Mujica was captured and jailed in a military prison for nearly 15 years. He was pardoned only in 1985.
After democracy was restored to the country in 1985, the Tupamaros renounced the armed struggle at the Fourth National Congress. Then the Tupamaros was reorganized into the Movement of Popular Participation, a political party, and was included in the Broad Front coalition. Mujica served as a Senator and as Minister of Livestock, Agriculture, and Fisheries, before he ran as the Broad Front candidate in the 2009 presidential elections.
The Uruguayan President has no bank accounts and no debt.
Recently, a Facebook user posted a picture of the President and First Lady at a table in a street cafe in the town of Carmel. "We must be the only country in the world whose President goes to have lunch with his First Lady without security," wrote the photographer in the caption.
The Richest
The richest President in the world also happens to live in Latin America. President of Chili Sebastian Pinera earned his billions (in 2012 his net worth was estimated at $2.4 billion) by investing in diverse areas – real estate, tourism, and banking (the country's bank card system was developed in the 1980s thanks to Pinera). His largest assets in recent times include the Chilevision telecommunications company; 27% of LAN, one of the largest airlines in Latin America; and 13% of the Colo-Colo football club, which has won more awards than any club in the country. Once in power, Pinera was forced to sell Chilevision (for $130 million), his LAN shares (for $425 million) and his share of Colo-Colo (for $7.4 million) because of a conflict of interest, but even that didn't save him from accusations of corruption and tax evasion for those transactions.
Pinera's fortune keeps growing from one year to the next. According to Forbes, in 2009 he had just 1 billion, but after just one year it was 2.2 billion and it continues to grow.
On the list of the richest heads of government is Lebanese Prime Minister Najib Mikati (estimated worth $3 billion), one of the founders of the Investcom telecommunications company. In June 2006, he sold the company to the South African MTN Group for $5.5 billion. He is the 446th richest man in the world.
Georgian Prime Minister Bidzina Ivanishvili has an even higher income ($6.4 billion, ranked 153rd by Forbes). He made his money in Russia, starting with the establishment of the Russian Credit Bank. Ivanishvili sold his Russian assets before becoming active in Georgian politics.
But the highest-paid Prime Minister in the world is Singapore's Lee Hsien Loong, who until recently was earning $2.8 million a year in this job. A year ago, in light of the fight against social inequality, he cut his own salary by 28%; but with an annual income of $1.7 million, he is still the highest-paid head of government. Then, Singapore President Tony Tan took an unprecedented cut in his own salary by 51% ($1.54 million a year), but this didn't save him from attacks from opponents, who declared that "such cuts won't return the 42 billion the Treasury lost."
One of the highest salaries is paid to the residents of the White House. Since 2001, it has been $400,000 ($33,333 per month). However, Bush's and Obama's earnings as President pale in comparison to those of their predecessors. In 1909, the official presidential salary was $75,000 (at today's rate, that would equal $1,954,850), and in 1969 it was $200,000 (worth $1,254,610 today). Furthermore, in addition to the salary, the President receives $50,000 for various expenses, $100,000 for travel (untaxed), and $19,000 for entertainment.
Former Soviets
The highest presidential salary among the former Soviet countries is that of the leader of Azerbaijan. In 2005, Ilham Aliyev proposed reducing his salary from $19,600 to $16,500 (15,000 manats) and making the presidential salary fixed so that it would be independent of the fluctuating minimum salary within the country. As President of Russia, Dmitry Medvedev, according to his tax returns, earned 3.37 million rubles ($112,000) in 2011. That equals about 280,000 rubles a month (more than $9,300). As Prime Minister, Vladimir Putin earned 3.66 million rubles ($122,000) in 2011. Belarus President Alexander Lukashenko's salary is about $2,800 a month, and Ukrainian President Viktor Yanukovych earned just over $94,000 in 2011 ($7,800 a month).
An Old World Crisis
During a crisis, cutting state wages has become good form. Just recently, Finnish President Sauli Niinisto proposed reducing his salary from the current €160,000 a year to the 2006 level of €126,000, because Finland's GDP has also decreased to the 2006 level.
In Old Europe, there is a sizeable difference in the salaries of Presidents and Prime Ministers. Lucas Papademos, who was the Prime Minister of Greece from November 2011 to May 2012, showed solidarity with the Greek people and voluntarily refused remuneration. The same went for Greek President Karolos Papoulias, who announced his refusal to accept a salary in February 2011.
The lowest salary in Europe is that of Portuguese Prime Minister Pedro Passos Coelho (€58,680 a year). Spanish Prime Minister Mariano Rajoy earns €78,185. It is interesting to note that the official income of Catalan President Artur Mas is almost twice that of the Spanish President's – €144,000 a year.
Belgian Prime Minister Elio Di Rupo earns €132,427 a year; Danish Prime Minister Helle Thorning-Schmidt, €155,532; British Prime Minister David Cameron, €177,000; and French President Francois Hollande, €178,920. After moving into the Elysee Palace, Hollande's first move was to lower his own salary and those of his ministers by 30%; Prime Minister Jean-Marc Ayrault earns €176,400 a year. On the contrary, Hollande's predecessor, Nicolas Sarkozy, increased the presidential salary by 170%. The fact was that, unlike Sarkozy, Jacques Chirac had additional sources of income besides his presidential wages: he received income as former Prime Minister, a former Deputy, and former Mayor of Paris.
Italian Prime Minister Mario Monti, who was brought in to save Italy from the crisis, also turned down all sources of income, except for as a Senator for life (€10,385 a month).
Kings Can Do Anything
As for the heads of state who don't have to earn money in their positions, the five richest of them are as follows. The Sultan of Brunei, Haji Hassanal Bolkiah, was settled in first place long ago (at $22 billion), combining the powers of President, Minister of Defense, Minister of Finance, and Religious Leader. Only a billion dollars poorer is the President of the UAE and Emir of Abu Dhabi, Sheikh Khalifa bin Zayed al-Nahyan. Saudi Arabian King Abdullah bin Abdulaziz al-Saud has $19 billion. The Prime Minister and Vice President of the UAE, Emir Mohammed bin Rashid al-Maktoum, is worth $16 billion. Thailand's King Bhumibol Adulyadej is much "poorer" – his assets total only $5 billion.
Text: Elena Shesternina